Instore
All Applianceplus stores are proudly New Zealand owned and operated
Applianceplus is a nationwide retailer offering fantastic prices, exceptional service and prompt delivery across trusted brands for home appliances, TVs, whiteware, furniture, beds plus so much more. All Applianceplus stores are proudly New Zealand owned and operated.
We're all about supporting local people - hence our slogan 'Keeping it local'. The service we deliver to our customers and our reputation in our communities is extremely important to us, which means you, our customer, get the best advice and service available. And this is why we only stock quality brands, which we trust to do the best job for you.
Read More
Tips & Advice
Need help choosing the right appliance for you?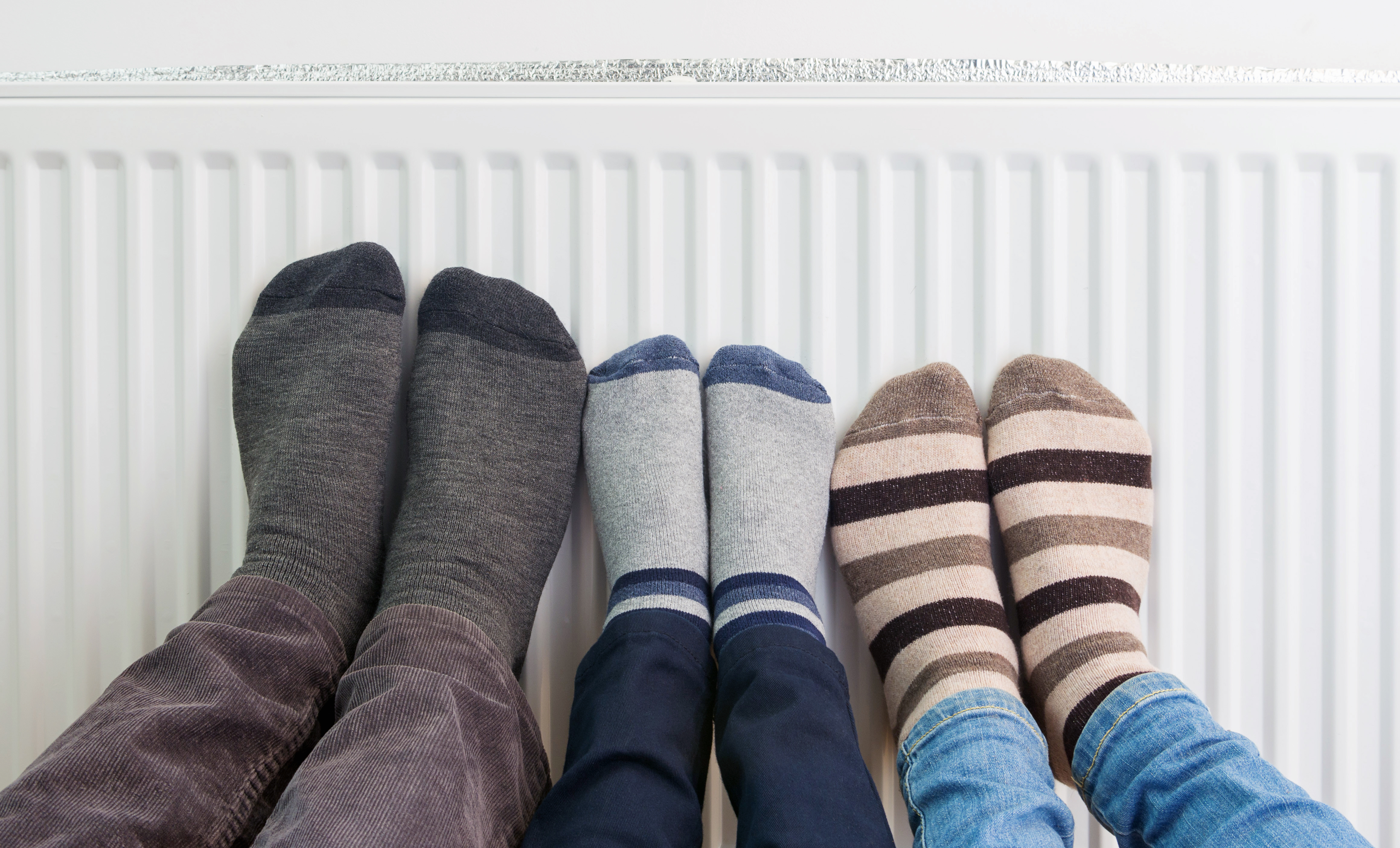 Heating & Cooling
How to choose the perfect heater for your home.
Heaters are the perfect addition to pump up the warmth but finding the right heating option to suit your home and lifestyle can sometimes be a little overwhelming.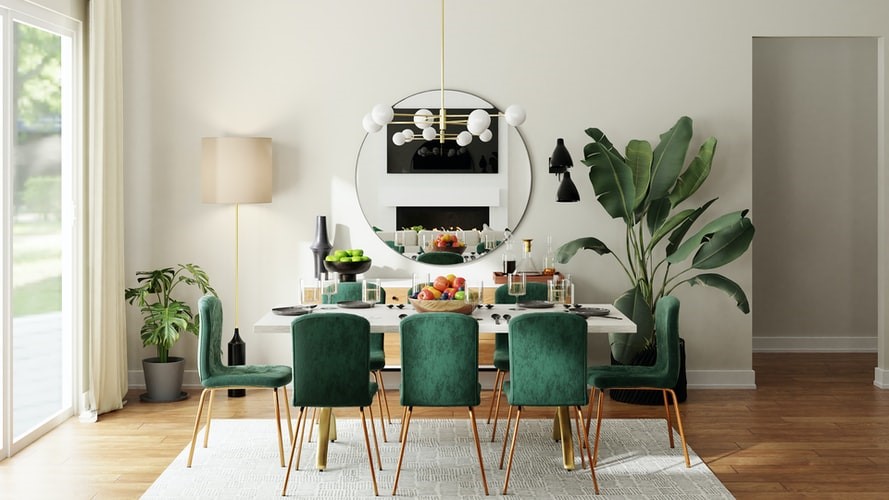 Dining
How to Choose the Perfect Dining Table
Round, rectangle, or square? How big? Check out our top tips to find the best dining table for your home!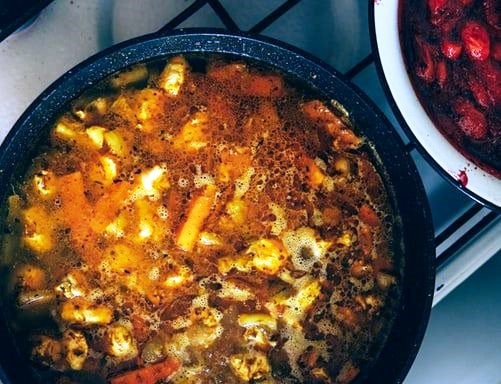 Cooking
Top Benefits of a Slow Cooker
Slow Cookers (or Crock Pots) are the perfect addition to any home. They're affordable and aside from being a time-saving appliance, they offer other helpful benefits too.
Reviews
Awesome shopping experience affordable prices and quality items for purchase

The salesman was friendly and knowledgeable. He's in the right job.

Applianceplus is awesome the staff a real good as well that where I got my TV and mower from

Very friendly helpful lady. Lovely store

Wonderful service, the staff went the extra mile to get the correct vacuum cleaner bags for our Tellus.

A great shop for all your appliances. A good local shop with good prices. Support your local businesses

I found the staff very helpful and they went the extra mile. Helped to install my dishwasher and dryer. The prices for both appliances were very competitive with mega stores in Dunedin and the appliances were delivered to Roxburgh with no extra charge.

Well presented and clean store, friendly, knowledgeable and helpful salesperson.

Never lets you down, excellent service, highly recommend

I've always found the knowledge and service here superior to the local appliance chain stores, with arguably a better range also. So worth checking out if you're in the market for home appliances.

Extremely helpful and friendly service. Vicki went above and beyond to get exactly what we wanted.

My wife and I shopped around for a new washing machine after reading the Consumers guide on washing machines. (We knew what make/model we wanted). Michael Fitzpatrick Appliance Plus in Maxwell Road was our last call. Michael and his team were brilliant. In 10 minutes we had purchased a new washing machine, and it was delivered to our home 30 minutes later. The best part? None of the major appliance retailers in Blenheim could match Michael's deal. Glad we could support local retailer, especially when the 'big boys' couldn't match Michael and the Appliance Plus teams price.

The customer service was exceptional. We could not collect our new washing machine during normal business hours. The team stayed late and were friendly and helpful in every way.

Very friendly staff sue was extremely helpful and answered any questions that we asked in a professional manner.

We have just had our side-by-side fridge/freezer repaired. We found them genuine and actually eager to help despite their obviously hectic schedule. Great communication too. Price was good. Definitely should be the first call if your fridge is buggered. Cheers.

Went there to see there range of stoves getting a bargain, staff there are very helpful.

Called me 5 minutes before appointment time to say they were on there way ( awesome)!

Technician Nathan was polite and extremely knowledgeable on all things appliance related.

Talked through all the options and possibilities while working on the machine, waisting no time .

Can't recommend these guys enough, easy to deal with, sound product knowledge and exelent follow up

Fantastic service, nothing was too hard to find. Very helpful and friendly.

Helpful staff with great suggestions. Awesome choice of furniture

Great customer service and products at a fair price which include free delivery service in Gisborne

Helpful well informed salesman with a good product knowledge.

Easy to deal with. They go the extra mile to make customers satisfied

Amazing service. We purchased an outdoor furniture setting. It was delivered the same day and the two young men that delivered it carried it upstairs, unpacked it, set it up and took away all the packaging with a smile on their faces. Couldn't ask for better service.

Awesome service knew their product. I wouldnt go anywhere else. 4th purchase from them.

A very good range of stock, and willing to make a special order. Knowledgeable and capable team member - pleasant, helpful and informative. Thanks

Graeme not only gave us great advice and a really competitive price on the goods we purchased, he and his son came out of their boots to deliver the goods to us before the lock down. Will always deal with this firm - they are awesome. It pays to deal local!!

Owner operated, great service and pleasant manner.

Great shop very helpful. Will go again. Thank you

Just been in and bought a cake mixer excellent service friendly as

Great, friendly and well priced

Awesome people can't do enough for you cheers

Love shopping locally small town everyone knows each other a great experience

Brilliant service as per normal

Awesome appliance shop great prices and amazing service

Excellent Service. Fantastic Pricing and Super fast Delivery. Highly recommended to All!

Always really excellent & very helpful & friendly service. Reasonable prices & so much gorgeous stuff to look at when you're feeling a shopping urge.

Fabulous service! They sorted our new fridge from the supplier directly and we saved a little bit as well. Couldn't ask for better! Cheers team.

Lovely range of furniture and appliances, with welcoming and helpful staff

Fantastic service, knowledgeable staff and great products

Great place!! Love shopping here!!

We found the service and the information on the products very good. We were so happy with the service that there was no need to go look anywhere else.

Such a fabulous and we'll set out shop. Friendly staff who are competent and passionate about the products and service they offer. You'd be mad to miss out on the deals. But; don't take my word for it, check it out for yourself!

Great place to shop with the best prices

Excellent top service very helpfull

Have dealt with these people over a few years and always had a good outcome. Somethings you buy a lot cheaper because it may have a small ding in it. Recently upgraded our kitchen so bought a stove and dishwasher off them. Dishwasher had an error problem after a month or so, rang them and they sent out a service man to repair it. a month later the problem re- appeared,so yesterday a truck arrived and replaced the whole unit. Cannot beat their contact and service 10 stars. Not often you can find a seller who backs their products. Full respect to these guys. Much appreciated, Brian Thompson, and Judy Holmes.

Got good service and they were willing to negotiate on the price. In and out in 5 minutes.

Great people and friendly service. Willing to assist in any way. Very reasonably priced products.

Yet again, great, friendly and immediate service. I had an emergency situation and Applianceplus came to help within a couple of hours - fantastic! Don't go anywhere else folks ...you won't find better.

The person was a great help to me here and looked up what I was needing.

They went out there way to help us to find parts for our dish washer

Steve spent a lot of time with us for our multi-appliance purchase, listening to us, explaining the relative advantages & disadvantages of each appliance, answering our many questions, making deals, and giving us confidence in his advice. We await his written quote and have not yet taken delivery, and so cannot yet give 5 stars so must settle for 4 at the moment.

Check out Steve at Appliance Plus, he makes buying there a pleasure.

Since moving to Katikati we have been thoroughly impressed with the standard of service at AppliancePlus. However today they exceeded my expectations - our new washing machine overflowed and flooded my laundry floor. I sought advice from Appliance Plus and within minutes one of their staff arrived to help me out.Source of leak identified, problem solved. Many thanks - Im so glad we have moved from Auckland down to this unique community. Regards Pat.

Very helpful and friendly. Quick delivery.

Fantastic service with a smile... Awesome to deal with

Best staff ever. So helpful

Very friendly helpful people

I have always received good customer service here and have found their prices comparable with Tauranga stores.

The friendly staff at Appliance Plus, Katikati go beyond to make sure customer service is at it's best and to give you the best deal. Great as don't have to make the trip into Tauranga. Keep up the good work team :)

Excellent service and follow up. Good prices. Definitely will buy from them again. We dealt with Mohammed who couldn't have been more helpful. So if looking for good service, good prices and wanting to purchase an appliance they are well worth a visit."

Great prices, nice guys. Way better than dealing with the big brand stores 👍

Really Impressed with these guys. We bought a fridge and they were able to help with loading and loaning us a dolly. The team were polite, professional, never pushy and very accomodating. They also knew their product very well. We were very satisfied, and will bring our business back here in future. 2 more satisfied customers here!

Personal service, good level of knowledge & understanding. Not pushy, but friendly and funny staff :)

Excellent service full knowledgeable staff. They don't press you into anything and give brilliant advice that helps you choose the item you want, with a great range of products at good prices they are hard to beat. Here is the place to get your next appliance I recommend them to all.

Applianceplus tauranga is the best store to shop at. Very helpful and friendly. Nothing is too much bother to the staff. You dont often see the A+ service this shop gives. Well done. My number 1 shop.

A lovely shopping experience very knowledgeable staff nice specials and we were not left standing waiting for the next available staff member awesome experience hard to find these days hat off to you at Appliance Plus

Great prices, great customer service

Loved every minute of my shopping experience. Was made to feel like no one else mattered. I had the total attention of the salesperson who gave us the answers to all my questions with such professionalism. Nothing was too much bother. A pleasure to purchase from such a great store. Thank you once again.

Had a great experience in this store. Caring people who know there products. Nice to deal with great people who go above & beyond without hesitation.